Electric gates are often used for high security purposes. They are often built to protect large properties. Though they are not as popular as automated or custom built gates, electric gates have managed to prove their usefulness and convenience to certain niches of the market. They are especially preferred by large businesses or for the protection of million-dollar estates. They can be activated by use of a keypad, fingerprint identification, or by the simple push of a button on a remote control.
The Three Types of Electric Gates
There are three main ways that electric gates may be operated and moved.
The first is called the swing type.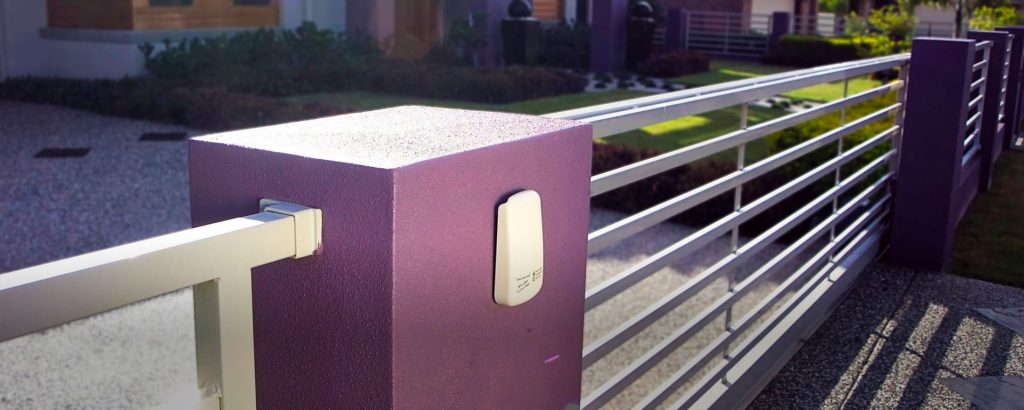 Swing type gates are opened and closed by means of a powerful motor. The motor, on the command or switch or a button, releases enough energy to swing the gate back and forth, depending on the action needed. Swing type gates are the most popular and easy to install. They are usually made of wrought iron, thus making them heavy. Individuals considering this type of gate must have a relatively long driveway for the gate to open upon.
The second type of electric gates is called the folding type.
This type is more compact than the swing type gate. It is made of several sheets of strong metal hinged together. Once activated, the gate expands or contracts. All of the sheets of metal are stretched end to end to form a protective barrier powered by electricity when the gate is shut. On the other hand, when the gate is open, the sheets are automatically folded together on one side of the entryway. This is why folding type gates take up less space than swing type gates. The folding type gate is usually made of galvanised steel or aluminium, depending on the builder's preference.
The third kind of electric gates is called the sliding type.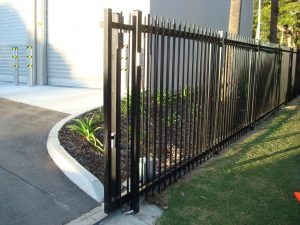 This type of gate operates using a chain and pulley system. The gate itself is mounted on a sturdy platform with small wheels. The wheels slide back and forth through a metal groove in the ground. Sliding types are also powered by an electric motor, and can be easily controlled by remote controls. They are usually seen in industrial parks located near busy streets. They are well suited to places with short driveways. The sliding type of gate can be made with either wood or aluminium.
What are the advantages of using an Electric Gate?
Electric gates are especially useful and efficient for providing protection, security and convenience. Some of the newer models of these gates are made with motion sensors attached to them, so that they do not need as much manual operation as the older models. They can be customised to fit practically any driveway, and are indeed hard to break through or to open if you do not know the passcode or correct sequence on the remote control. Overall, this kind of gate should be able to keep any unwanted presence out of an important estate, as well as lend a measure of defence to those inside the estate or premises.
For more information please contact us by visiting our website.
Stay Green With Our Solar Powered Gates