Managing the overall look of a house decorated and planned to perfection both in the interior and exterior is difficult. It's hard enough to try to manage the colors of the walls, the organic feel of a landscaped garden and the overall design of a home without thinking of how a gate looks like. In a home that's build the Old Victorian way or a home that has a long driveway and a magnificent lawn, having just a simple metal gate sometimes does not reflect the design features of your house. Not only that, but they also have to consider how the gate can look good and protect from thieves at the same time. Headache-inducing, huh? This is why most custom-designed homes choose to install timber gates to complete the overall look.
Properties of Timber Gates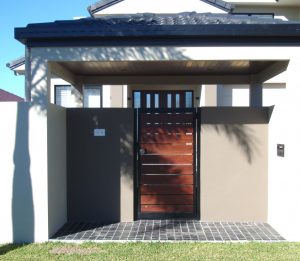 Timber gates can either be manually or electronically operated. There are certain gates that can be opened manually, and there are some that are operated by remotes. For some its important to bring the house design right to the front entrance. Not only does the design incorporate the architecture, but it's also a good security investment as well.
Timber gates are organically designed.
As interior designers would understand, in landscaping and design, there must be a proper transition between the soft, organic feel of a long garden or lawn to the hard and cold walls of concrete that surround an estate. These gates provide that transition by being part-wood and part-metal. This way, there is a mixture of the natural and the artificial.
Timber gates are thief resistant.
If you have no idea, these gates are very heavy. Especially hardwood and oak gates, each single plank is heavy. Also, these gates are built to be at least several feet high. This way, they cannot easily be moved around and opened by people from the outside, and are hard to climb. They also do not give instant access to the latch from the outside. This way, only your family from inside your home or your servants can open the gate for you.
Timber gates provide privacy.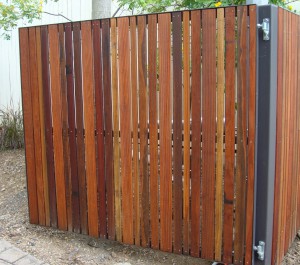 Timber gates act as a hard solid wooden wall as well as keeping prying eyes from looking into your property, ensuring privacy and security. Home designing is something that most people take seriously. If you're going to build your dream home, why not go all out, right? This is why this would be a perfect choice for people who want a balance between security and design. With a sturdy wooden/timber gate, they're able to achieve the old, modern and organic design all at once, and yet still achieve home security.
For more information or to talk about getting your own custom made timber gate, take a look at our website or contact us.