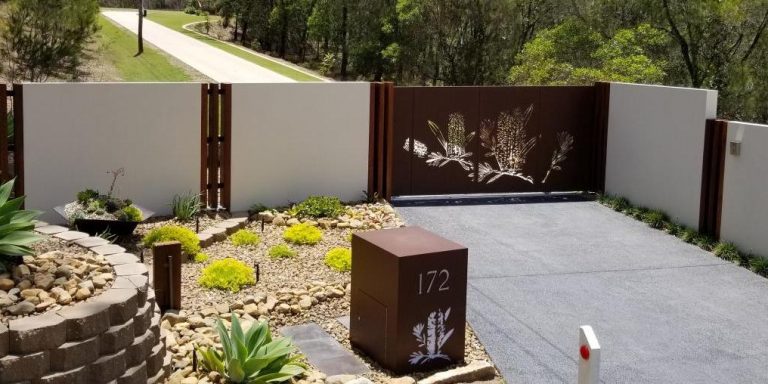 If you're looking for a stylish and secure gate for your home, laser cut gates may be just what you need. Laser cutting is a popular technique used in metal fabrication that involves using a laser to cut precise shapes and designs into metal. This technology is ideal for creating intricate patterns and designs that can be used in a variety of applications, including gates.
Laser cut gates, also known as laser cut metal gates, are becoming increasingly popular for homeowners looking to add an extra level of security to their property while also enhancing its visual appeal. These gates can be custom-designed to suit any style and can be made from a variety of materials, including steel, aluminum, and other metals.
Gate Prices
Laser cutting gate prices vary depending on the design and material used, but they are generally more expensive than traditional gates. However, the added security and visual appeal make them a worthwhile investment for many homeowners.
Laser Cut Gate Advantages
One of the biggest advantages of laser cut gates is their versatility in design. With laser cutting technology, intricate designs can be cut into metal, giving the gate a unique and personalized look. Laser cut gate designs for homes can range from simple geometric patterns to intricate motifs and can be customized to match the style of the property. This makes them an ideal choice for those looking for a gate that is both functional and aesthetically pleasing.
Laser cut driveway gates are also a popular choice for homeowners looking to add curb appeal to their property. These gates can be designed to match the architecture of the home and can include features such as address numbers, decorative scrollwork, and other embellishments.
In addition to driveway gates, laser cut decorative gates are also popular for other areas of the property, such as garden gates or pool enclosures. These gates can be designed to complement the landscaping and outdoor décor, adding a touch of elegance to the property.
Laser Cut Gate Security
For those looking for added security, laser cut aluminium gates are a popular choice. These gates are solid and durable and can be custom-designed to fit any size or shape. Laser cutting sliding gates are also available for those with limited space, allowing for easy access while maintaining security.
Overall, laser cut gates offer a unique and stylish option for homeowners looking to enhance their property's security and visual appeal. With the ability to customize designs and materials, laser cut gates will add value and curb appeal to any home.
Contact Brisbane Automatic Gates
Contact Brisbane Automatic Gates to talk about your laser cut gate design